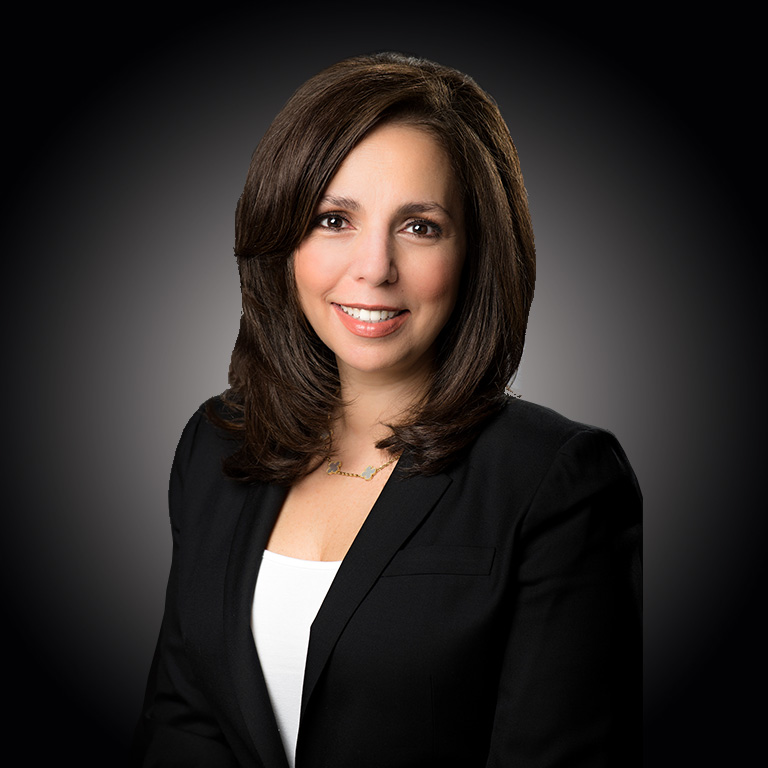 Practicing Divorce & Family Law in New Jersey
Nicole Donoian-Pody has 20 years of experience in all aspects of family and matrimonial law, including alimony, child support, child custody, parenting time, grandparent's rights, division of assets and prenuptial agreements. A particular focus of her practice includes complex divorce matters involving unique issues, substantial marital estates and business valuations. Additionally, Ms. Donoian-Pody represents LGBT clients in family law matters.  Ms. Donoian-Pody is an experienced litigator providing assertive legal representation to her family law clients.  Ms. Donoian-Pody understands the highly stressful nature of matrimonial matters.  She is timely in responding to clients and believes that her clients must always understand the legal and practical issues they face in their family law matters.  With Ms. Donoian-Pody as your attorney your matter will be given the personal attention it deserves.
Ms. Donoian-Pody is a former law clerk to the Honorable Louise D. Donaldson, Judge of the Superior Court of New Jersey, Camden County, Chancery Division, Family Part. She is also a former shareholder with Flaster/Greenberg, P.C., where she represented clients in matrimonial matters and in estate litigation. She joined Charny, Karpousis, Altieri & Donoian, P.A. as a partner in September 2013.
A popular speaker and published legal author, Ms. Donoian-Pody has frequently moderated and presented at Camden County Bar Association seminars and legal and business forums on topics related to divorce, family law and fee arbitration. Several of her articles have appeared in the New Jersey Law Journal, including "Benefits and Pitfalls of the Domestic Partnership Act," and "Sorting Out Premarital Assets." In addition, at the 2008 orientation seminar for new and rotated Family Part judges of New Jersey Superior Court, she presented "Overview of Dissolution and Overview of Enforcement of Litigants' Rights, Modification of Support and Other Orders."
As an experienced family law practitioner and mediator, Ms. Donoian-Pody enjoys serving couples who want to take advantage of alternative dispute resolution and avoid the financial and emotional toll of litigation. She is a member of the Family Law Committees of both the Burlington and Camden County Bar Associations and is affiliated with the New Jersey State Bar Association. She was a Master with the Thomas S. Forkin Family Law American Inn of Court. Ms. Donoian-Pody is volunteering for her third, four year term on the District IV Fee Arbitration Panel where she served as the Chairperson of her Committee. She is admitted to the Supreme Court of New Jersey, the U.S. District Court for the District of New Jersey, the Supreme Court Of Pennsylvania and the U.S. District Court for the Eastern District of Pennsylvania.
Ms. Donoian-Pody is passionate about donating her time to charitable causes and giving back to the community. She volunteers for South Jersey Legal Services, a non-profit organization created to provide quality legal representation and advocacy to low-income individuals in South Jersey. Ms. Donoian-Pody also focuses her energies on The Food Bank of South Jersey and the Ronald McDonald House Southern New Jersey, where she arranges for firm members to make breakfast at the house during the year and proudly served on the planning committee for its 35th Annual Gala. Ms. Donoian-Pody is proud to be a member of Impact100 South Jersey, a women's collective giving group whose goal is to annually award high-impact grants to local organizations.
Contact us today for your family law needs in Southern New Jersey
Charny, Karpousis, Altieri & Donoian, P.A. is a highly-recognized team of lawyers concentrating their practices in Divorce & Family Law. If you need legal advice on a Divorce or Family Law issue in South Jersey, please contact our Marlton offices at (856) 574-4343 to schedule a confidential consultation today. You can be confident you will attain the highest level of quality advice specific to your case.